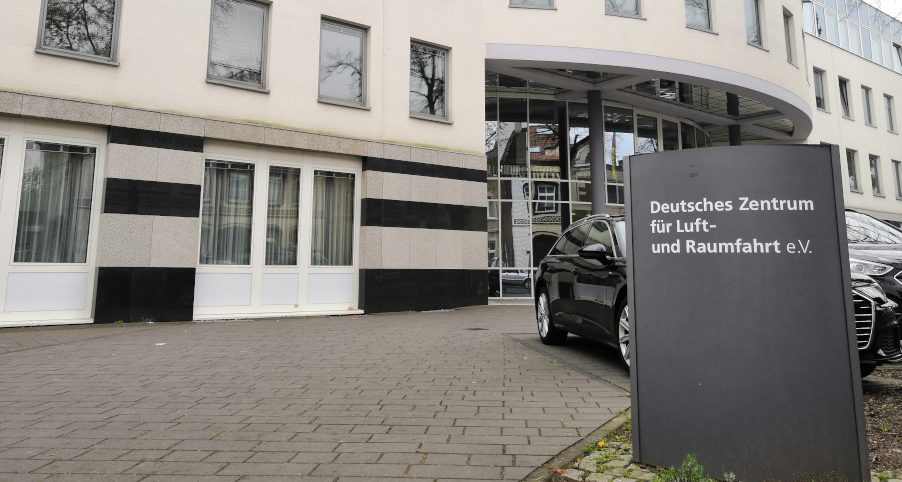 The last two days, Jonas was at the headquarters of the German Aerospace Center (DLR), to pitch in the final round of the INNOspace Masters. The aim of this competition is to support innovative ideas for the future of space. After Christopher mastered the entry-pitch a couple of weeks ago, we were chosen as one of 12 finalists, from a total of 98 competitors. In our sub-group, the ESA BIC challenge, we are already amongst the Top 3.
The event was split into two days: during the first, all finalists received a really helpful pitch training from business innovation specialists from Airbus Defence and Space. Next to being reminded to the basics of a pitch (Start with a hook, explain the pain, give the solution and tell what you need), it is always very helpful to get feedback from people who are not totally invested in your idea already, especially if it is before the pitch that counts Most of the pitches, ours included, made a great progress during the eight hours of training. Thank you for that! Furthermore, it was a good chance to get to know all the amazing ideas of our competitors. To conclude the first day, we convened at a very nice Italian restaurant, which gave another chance to find our more about the people in the competitions as well as the organizers.
On the second day, we had to deliver our pitches. I think it went well for us, but the final decision is still outstanding. The winners of the challenges and the overall INNOspace Master will be announced during the INNOspace Conference and Awards Ceremony on 3 July 2019 at the Humboldt Carré, in Berlin. Hope to meet you there.